P&CG Receives STEP Accreditation
ABC's STEP Safety Management System provides contractors and suppliers with a robust, no-cost framework for measuring safety data and benchmarking with peers in the industry. The self-assessment tool helps participants identify real opportunities for scalable growth in their safety programs to lower their total recordable incident rates.
Once identified, growth opportunities spur deeper conversations between leaders and team members to develop a plan of action to implement best practices tailored to company needs. In the ever-expanding world of construction safety technology, continuously improve your program to ensure employees are set up for success now and in the future.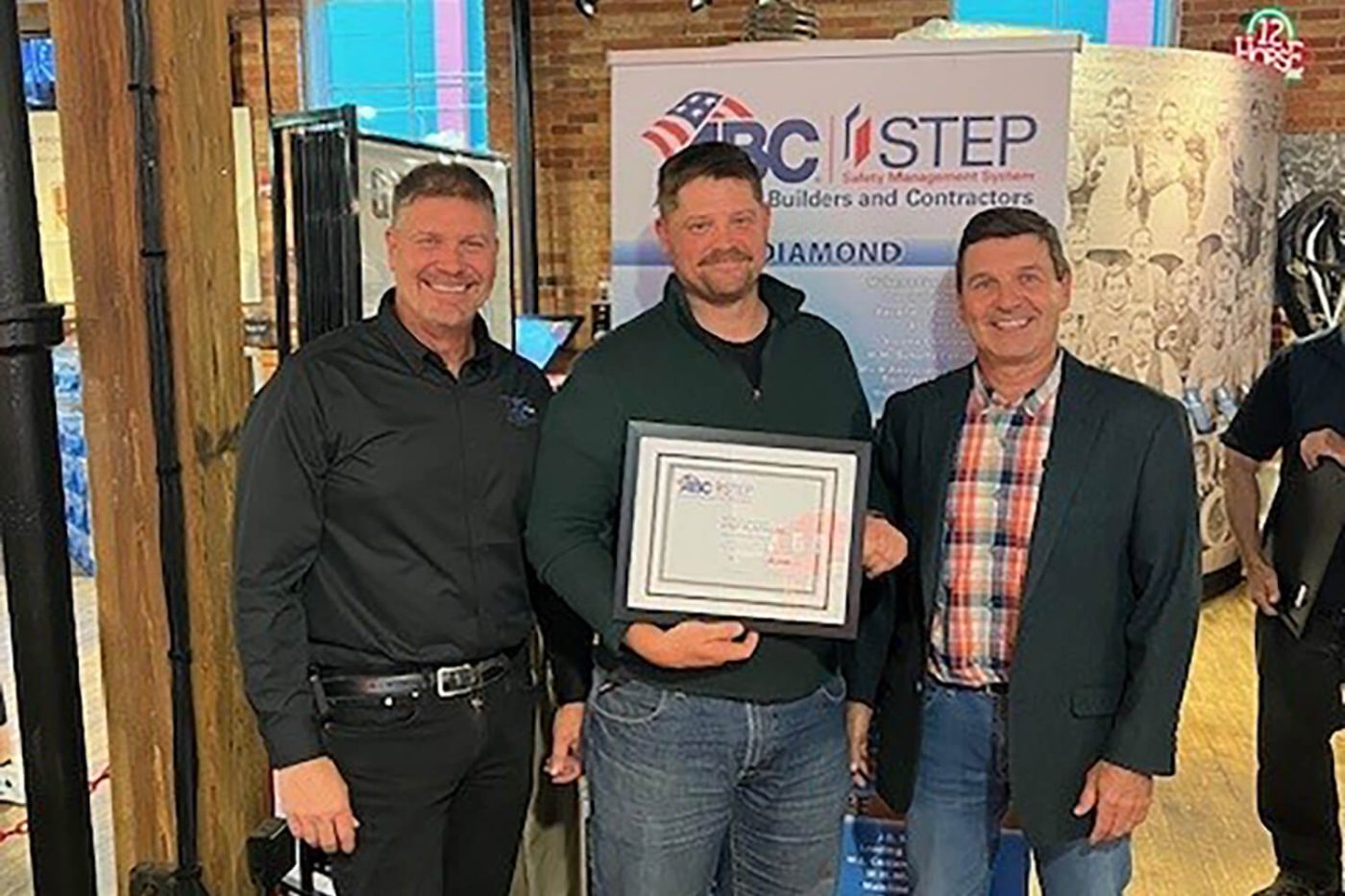 Pictured from left to right: Tom Murphy, VP Valley Sand & Gravel; Cole Hardenbrook, Corporate Training; Scott Ingalls, President.
Safety requires innovation, skill and talent in addition to a proven strategy to create industry-leading programs. Top-performing ABC members actively build health and safety into their culture, fueling the power and purpose in their people to deliver for their clients. Leaders and employees commit to holistic safety programs ensuring the total human health of their team.
P&CG is proud to have participated in the STEP program, and to be nationally recognized as a Accredited Quality Contractor.