Transportation & Logistics
Professional Transport and Logistics for Any Size Job
The P&CG Logistics Division provides a variety of services focused on or related to transportation, from heavy haul equipment transport, to small equipment and material transport, to utility pole storage and delivery.
We also provide complete materials management services, including product receipt tracking, warehouse storage, secure outside storage, material delivery, post construction material retrieval, and return to inventory.
Our warehouse facilities and staff utilize software to track the location of stored material and report inventory levels, and we provide support services to time material deliveries to match your project schedules keeping your crews working and properly supplied.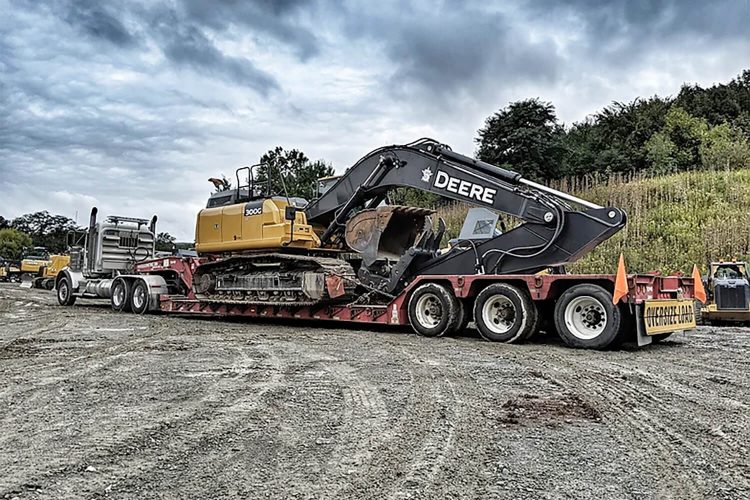 Heavy Haul Equipment Transport
Our fleet of tractors equipped with lowboy trailers, landoll sliding axel trailers, and flatbed trailers can transport large construction equipment like excavators, backhoes, and the like.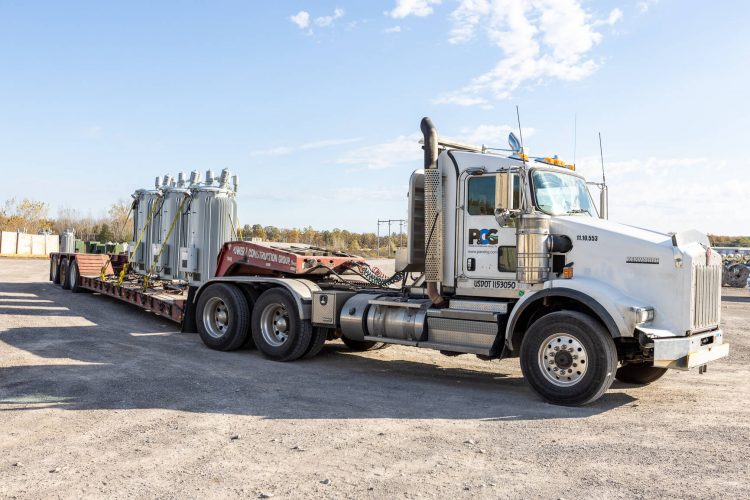 Small Equipment / Material Transport
From moving tools and machinery between job sites to transporting delicate materials and products, the proper planning and execution of small equipment and material transport can save time, money, and headaches.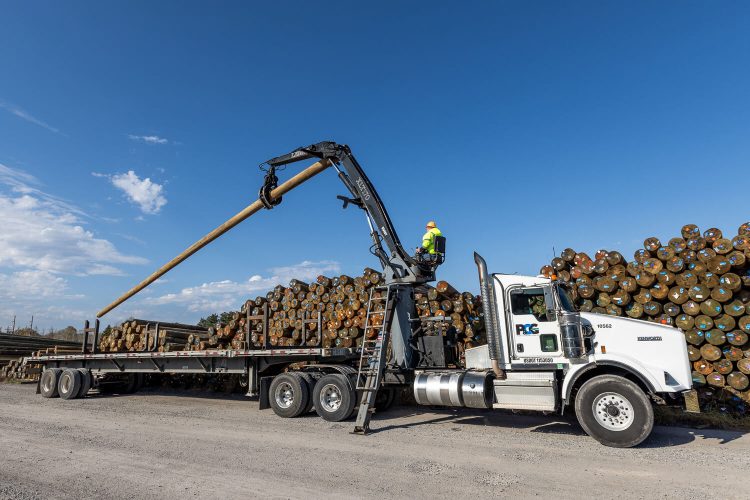 Utility Pole Storage & Delivery
We provide utility pole storage and delivery services through a number of pole suppliers and deliver poles 30′ to 125′ in length all across the northeast. Our storage yards in Rochester NY, Scottsville NY, and Auburn ME can store over 10,000 poles.
Get in Touch with Our Transportation & Logistic Services Team
P&CG's dedicated service teams are always ready to help. Whether you're facing a problem that requires urgent attention or simply have a question you need answering, our experienced professionals are here to assist you in any way they can.
Don't hesitate to get in touch with us – we're always happy to help!